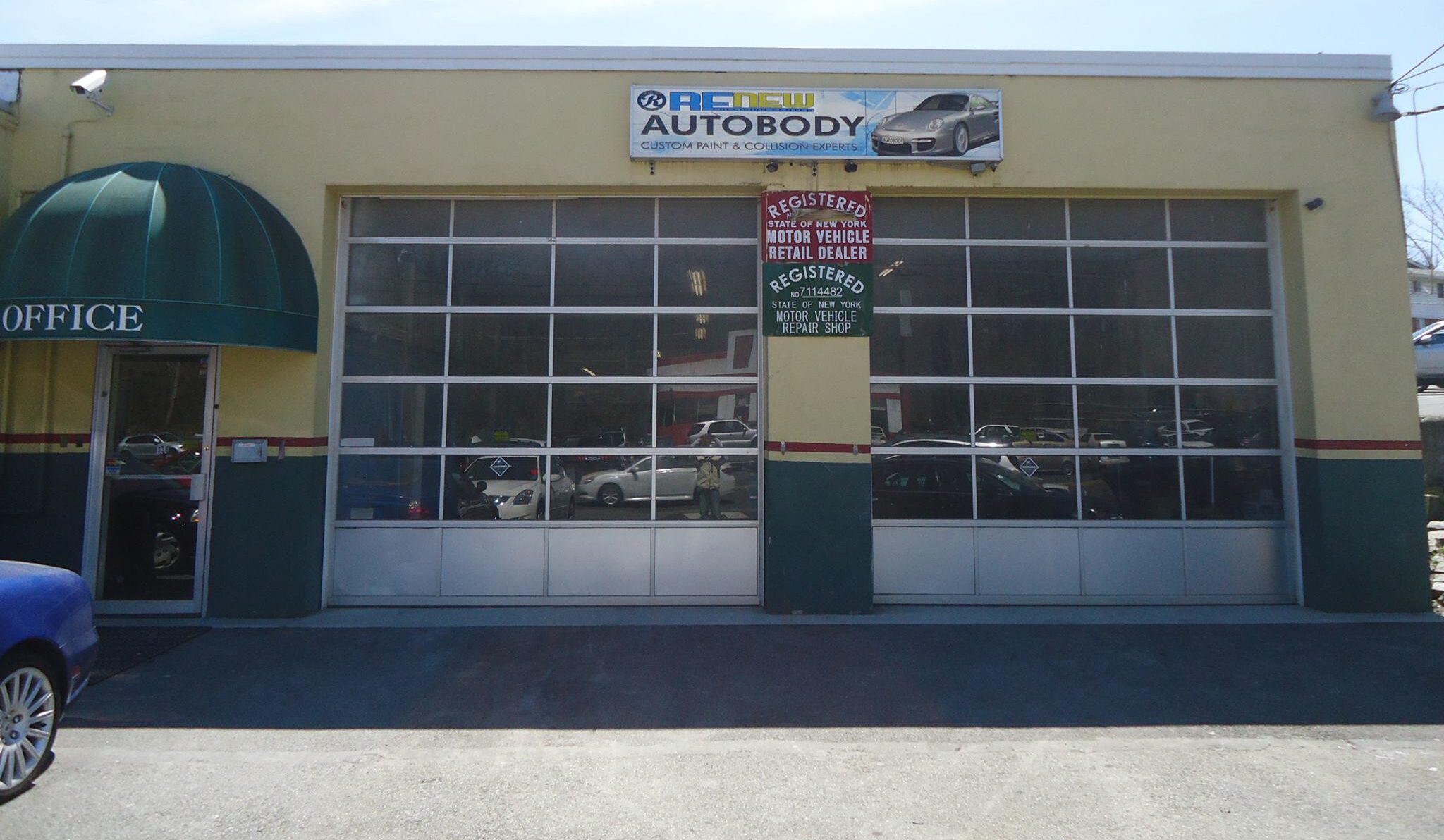 Collision Repair Services
The All County Auto Body Inc Dba Renew Collision team knows that you expect the highest quality repairs for your vehicle. We also want you to expect your repairs to be done as quickly as possible, so all our services are designed to make your repair process concise & clear to you. When you entrust your vehicle to us, the All County Auto Body Inc Dba Renew Collision Team will:

1. Confirm if we are the best choice for repairing your vehicle make and model. We will provide you with a referral if we cannot accommodate your repairs.
2. Provide you an estimate or explain our process for working with your insurance estimate.
3. Schedule you for your Damage Review Appointment to confirm repair needs.
4. Pre-order your parts so your vehicle spends less time in the shop waiting for parts to arrive. Occasionally, we may have to order additional parts for damage that becomes apparent after your car is disassembled in the shop.
5. Schedule your vehicle drop-off date to align with parts arrival and help you make rental vehicle arrangements.
6. Contact you throughout the repair process with repair status reports.
7. Deliver Quality on Time, Every Time!
Our repair process includes:
1. Scheduling a damage review appointment to inspect the damage and review or provide estimate(s). You will not leave your vehicle with us at this point, but we will start making your rental car reservations.
2. Collecting a deposit for parts and ordering parts, which can be paid for with a personal check, cash, money order, cashier's check, or insurance check. Insurance checks need to be properly endorsed by all parties with liens.
3. Scheduling your vehicle drop-off appointment that coincides with parts arrival.
4. Confirming parts arrival is on schedule with suppliers several days before drop-off date.
5. Giving you a reminder call the day before your drop-off date.
6. Taking photos to document vehicle's condition at drop-off and recording vehicle's mileage on your drop-off date. You have the option to waive the old damage walk-around.
7. Managing any insurance company issues if there are repairs needed that their estimators could not have foreseen without disassembling your vehicle.
8. Calling you regularly to let you know where your vehicle is in the repair process. We will let you know of any delays that may arise and what we are doing to alleviate those delays.
9. Returning your vehicle to you vacuumed, washed and ready to roll!
Before leaving your vehicle:
1. Please remove all items and debris; especially in your trunk area to eliminate time spent cleaning or moving and storing your items to gain access to your vehicle's paint codes.
2. Avoid using Armor All type products, which slows down our painting preparation.
3. Please disable all automotive and audio alarm systems or provide us with the appropriate codes to bypass them during your repair process. You may wish to write down your radio station settings as they may be erased if the battery is disconnected during repairs.
4. Please bring all keys with you for locked items such as trunks, wheel locks, spare tire locks, roof rack locks, etc. We will probably need more than a valet key to complete most repairs.
5. Please bring your estimate information, which should include the name of insurance carrier responsible, your policy number, claim rep's name and phone number and your claim number.